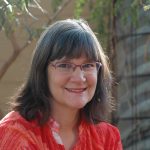 Department Head
Regular Faculty, Department Head
Contact Info
575-646-5809
Breland 316
View CV
Expertise:
Historical Archaeology, Archaeology, Latin America, Anthropology
Biography
Dr. Alexander is an archaeologist specializing in the complex societies of Mesoamerica, the post AD1450 archaeology of the Yucatán peninsula, colonialism and ethnohistory, archaeological households and site structure, agrarian ecology, zooarchaeological analysis, and quantitative analytical methods.
Current Research
I specialize in the study of the prehispanic complex societies of Mesoamerica, historical archaeology of the Yucatán peninsula, and Maya ethnohistory. My research focuses on community autonomy, the formation of refuge areas, frontiers, and resistance to colonial and postcolonial regimes. I have conducted archaeological fieldwork in Isla Cilvituk, Campeche, and Yaxcabá and Ebtun, Yucatán, Mexico. Recent investigations explore post AD 1450 archaeology, ethnohistory, and agrarian ecology in Maya-speaking communities. I am a zooarchaeologist. Recent studies examine the biodiversity of animal resources through the lens of resilience theory in the Maya region and southern New Mexico. I also have fieldwork experience in Honduras and the American Southwest and archival experience working with seventeenth, eighteenth, and nineteenth century documents written in Spanish and Yucatec Maya.
Courses Presently in Rotation
HON 237G: Archaeology: Search for the Past
ANTH 313/517: Ancient Mexico
ANTH 389/523: Archaeological Mapping
ANTH 477/577: Zooarchaeology
ANTH 505: Issues in Anthropological Practice
ANTH 512: Analytical Methods in Anthropology
Selected publications